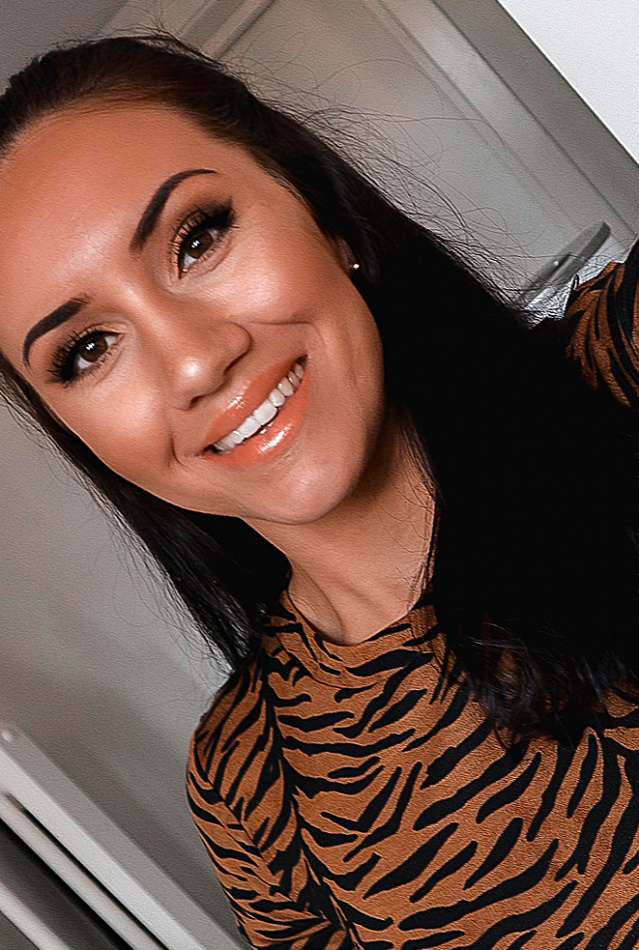 With the launch of our mascaras, Bibbz Boom Boom Lashes and Vanz Va Va Volume - we held a contest where our followers were asked to create a look using our products. We received loads of amazing photos and we'd like to thank everyone who participated! 
Two very cool winners were selected - here is MAJKEN HENÆS.
Could you tell us a bit about you and your interest in beauty?
My name is Majken. I am 28 years old and a single mother to Charlie, who is 6.5 years old. I've worked in the beauty industry with makeup and skin care for about 5 years. I recently moved to Oslo though, to study sales management and marketing. I'm a true skincare nerd, extremely interested in serums and face masks in particular.
What are your three best make-up tips?
- Depending on your skin type, use a peeling product 1-3 times per week.
- Hydrate your skin! Your skin needs moisture, regardless of whether you have dry, oily or combination skin. Fine, yes...primers are nice but the best strategy for makeup results that are even and lasting is having hydrated skin as your starting point.
- Be brave, and experiment! Mix a little oil with your day cream, use rouge as eyeshadow and blend some of your liquid highlighter into your foundation.
Do you have any beauty hacks you'd like to share?
If you have sparse lashes, or want to create an illusion of thicker lashes, use a fine-tip liquid liner to start marking your lashes! It takes a bit of time and practice, but really makes a difference.  This is also a great tip if you use false lashes, but find it difficult attaching them flush against your own, natural lashes.
What are the three products you can't live without?
Number 1 on my list is face mist with SPF 50. Otherwise, two big favourites are lightly tinted daycreams and a nice bronzer. I love a natural look for everyday.
Do you have any tips on how to nurture your inner beauty?
Get plenty of sleep and drink lots of water. It sounds rather simple and boring, but it's far more important that than many might think.
Where do you get your inspiration from?
I love women who dare to forge their own path and break the norms. I also get a lot of inspiration and energy from following a variety of independent women in social media.
What are your favourite CAIA products?
I have so many! I'm crazy in love with Vanz Va Va Volume. I have very long, thin lashes, so this product is perfect for me. It gives me super long and distinct lashes with amazing volume. I also love how lasting the results are throughout the day. That's important to me, because I am very active.
Another favourite is my face pallette, Classy. I never imagined that a warm highlighter would be right for me. But Classy is simply magical.
I also want to mention the F02 brush. My advice there would be to throw away all of your other contouring brushes. This is THE only one you need!
Which CAIA products did you use in the photo?
Vanz Va Va Volume
Bibbz Signature Eye Palette 
Classy
Ultimate Brush Kit - Eyes 
Ultimate Brush Kit - Face