CALMING TONER
Our lowest price 1-30 days before price reduction:
Previous lowest price
Our lowest price 1-30 days before price reduction:
NOTE. The price is the lowest price applied for the product 1-30 days before the current price reduction was implemented. The exception is if gradual reductions have been made, then the lowest price 1-30 days before the first price reduction is shown.
This toner replenishes and restores dry skin. It is an essential step in any skincare routine to be used after cleansing. Calming Toner boost a gel like watery formula which keeps your skin replenished and calm. This toner is fragrance free and suitable for dry and sensitive skin.
Free shipping on orders over 100 euro / 120 USD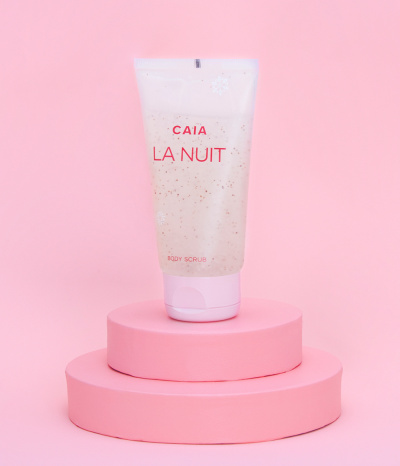 Gift with purchase
Get LA NUIT BODY SCRUB (50 ml) for free when you buy any skincare product. The offer is applied at the checkout.
PANTHENOL


Panthenol (sometimes called provitamin B5) is a popular moisturiser in personal care products due to its ability to absorb and retain moisture. When applied topically, it is converted to pantothenic acid, which is a naturally occurring substance in the body.
Gently pat the product onto the face and neck or apply with a cotton pad. The toner is applied after you have cleansed the skin, to prepare it before applying the rest of your skincare routine.
AQUA, PROPYLENE GLYCOL, POLYSORBATE 20, PANTHENOL, SODIUM HYALURONATE, SODIUM BENZOATE, CITRIC ACID, SODIUM PHYTATE, POTASSIUM SORBATE, SODIUM NITRATE, CAPRYLYL GLYCOL, PEG-40 HYDROGENATED CASTOR OIL, HYDROXYETHYLCELLULOSE, PHENOXYETHANOL
You can only write a review on products you've purchased from us and you must be logged in to do so. The reason for this is to ensure that the reviews submitted are meaningful to our customers.
Did you purchase the product but you're not logged in?
Log in here
to write a review.
This product doesn't have any reviews.